We haven't had a thread for this pulp magazine before, so let's start one. In many ways it was a precursor to
Fantastic Stories
, though, while
Amazing Stories
made a smooth transition from pulp to digest,
Fantastic Adventures
was still running when the slicker digest
Fantastic Stories
started in Summer 1952. The final issue of
Fantastic Adventures
was dated March 1953. But this cover I scanned is from slightly earlier than that - May 1951 for the US original, in fact: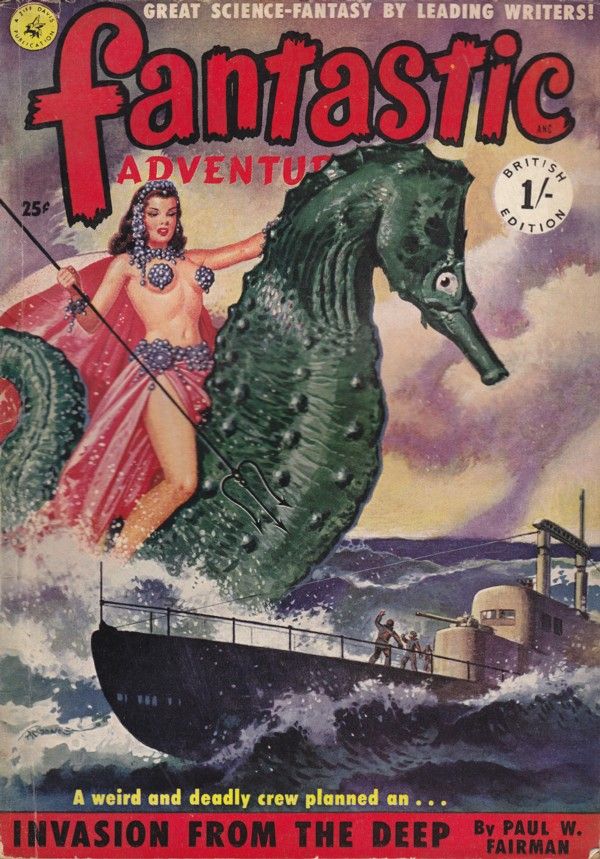 This was the fourteenth British Edition of the series, and this cover is far from untypical! As well as the lead story by Paul W.Fairman and a novelette by Raymond F. Jones, both with interior illustrations by Virgil Finlay, the Theodore Sturgeon tale "Make Room for Me!" made its first appearance here.