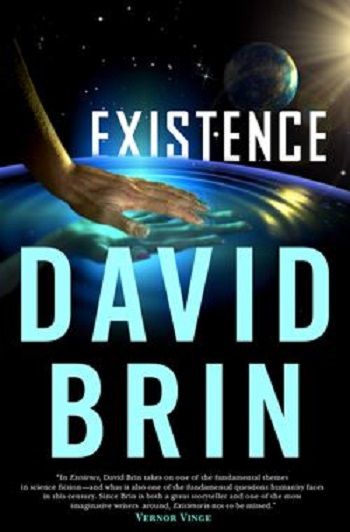 It has been a while since we've had a group book read here, but now that El Jim has set up our Facebook "Science Fiction Discussion Group," we have a chance to read alongside some new people. Here, people will be posting in our
David Brin
thread - and we'll do our best to copy in comments from Facebook there. It is entirely possible that, at the end, a Q & A with the author himself may be arranged...
For more details about the book itself, visit
www.davidbrin.com/existence
, which includes some very positive reviews. But the big question will be, what will
we
think of it...?