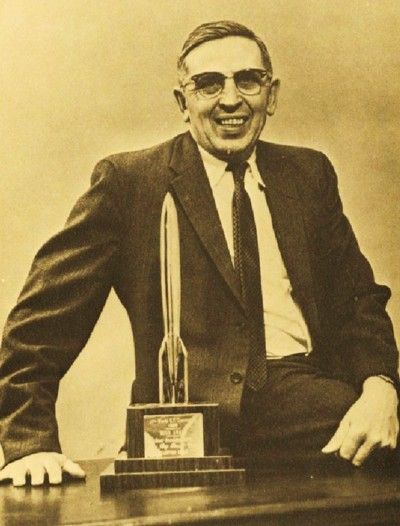 Clifford Simak is another of the great names of science fiction: winner of the Hugo and nebula awards, a mainstay of the science fiction world for many decades, and author of books like
City
,
Way Station, All Flesh Is Grass
, and many more. He could write "hard" science fiction, but he is perhaps best remembered for a more pastoral, sometimes sentimental, approach to the genre - a short review of
Over the River & Through the Woods
says "One of our reader's favorites... This is a real gem of a collection of short stories. Each puts science fiction in a truly human context. Sometimes sentimental. Always charming."
The stories that make up
City
ran in
Astounding
from 1944 to 1947, with a couple of later additions; the compilation won the International Fantasy Award later, and it is perhaps the book he will be best remembered for. He first appeared in
Astounding
in 1938 - and "The Grotto of the Dancing Bear" there (after its retitling to
Analog
, of course) in 1980 won the Hugo and Nebula awards. That's a long time to be a leading sf author; he was born in 1904, and died in 1988.
There are various sites of interest, but the main appreciation site is a good place to start,
here
...