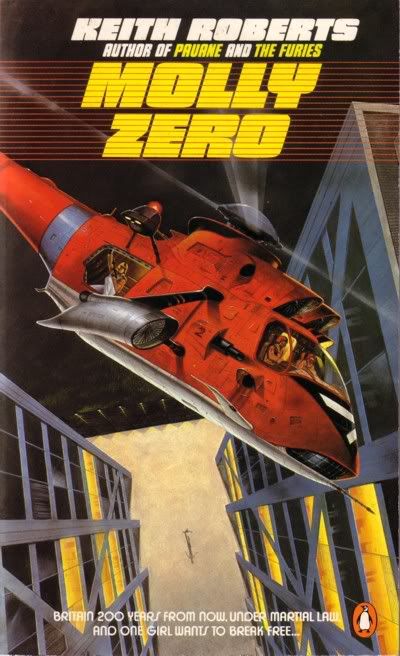 Keith Roberts was a sadly under-rated British sf writer, and, sadly, he knew it. As his
Wikipedia
page says, when he dies in 2000 "obituaries recalled him as a talented but personally 'difficult' author, with a history of disputes with publishers, editors and colleagues." His
SFWA
obituary page does confirm this.
Looking at his
Fantastic Fiction
page, I see he did get nominated for the Hugo and Nebula, as well as other major sf awards, which can't be bad, though my favourite, "
Pavane
", set in an England where the Spanish Armada had succeeded, didn't itself feature in that list, perhaps because it was made up of a number of stories. There is a lengthy review
here
.
Keith Roberts was a talented artist, too, and produced many covers for the Compact-era
New Worlds
and
Science Fantasy/Impulse
- he also became
Impulse
's editor, after working with Harry Harrison on the title. He is certainly an author worth seeking out, and was a major voice for UK sf and fantasy, alongside Aldiss, Ballard, and Brunner.
Keith Roberts 1935-2000